Feeling jealous of all those people who only have mildly wonky teeth and can get them straightened, no trouble at all, with cosmetic braces or clear aligners?
If your dentist has told you that your misalignments are too complex to be straightened with clear ceramic braces or clear aligners, then don't give up hope. Your straightening does not necessarily have to be carried out with metal brackets and wires fixed all over the front of your teeth, never a good look for those of you already at work.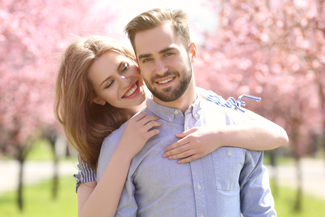 If you come to see us at Weybridge Orthodontics, there's a good chance we can do your straightening with a brand of braces called Incognito. In Weybridge, here at Weybridge Orthodontics, we have highly trained braces dentists and a wider range of braces and straightening devices than you will find at a general dentist.
The braces they offer are usually only any good on mild to moderate misalignments that can be fixed by someone who has been trained by the manufacturer to use their particular brand of braces, on a course that lasts only a few days.
Our training lasts for 3 years, after qualifying as general dentists, so we are able to carry out far more complex treatments.
What is Incognito in Weybridge?
Incognito is a brand of bracket and wire braces. Brackets and wires are far better suited to straightening out complex misalignments and deliver more predictable results.
The difference with Incognito is that the brackets go on the tongue-side of the tooth rather than the side that everyone sees. This means that you can have your braces treatment hidden away from view, allowing you to carry on as normal in your daily business. No staring, no intrusive questions, perfect discretion. Every braces wearer's dream.
Custom-made for you
The tongue-side surfaces of the teeth are more complex, so each bracket is made to fit each individual tooth surface. Gold alloy is used, and the braces take longer to manufacture. Once they are on, it will take a few days to get used to them, but then the magic begins.
Why not come and find out how Incognito in Weybridge can transform your teeth?