Orthodontics is the practice of treating crooked teeth or bites that don´t meet properly in the middle. Dentists specially trained in this field called orthodontists can also help with jaw problems, in addition to giving you straighter, healthier teeth.
Here at Weybridge Orthodontics we can help you if you have crooked, crowded or spaced out teeth or a misaligned bite. We offer a wide range of treatments to suit your needs. One of the most important things to consider when seeking out orthodontic treatment is which treatment suits you best. Factors like cost, your lifestyle, and the length of treatment need to be considered carefully.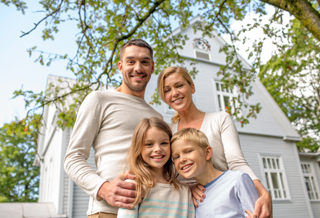 Finding the ideal treatment for you
At your initial consultation with us, we will talk with you to go over your needs and what kind of outcome you´re looking for. One of the most common reasons adults are put off the idea of braces is the visual aspect of traditional braces, but with the implementation of modern materials, having braces doesn´t need to affect your confidence. Braces now utilise materials such as tooth-coloured ceramic and transparent plastics, to make them almost invisible to untrained observers.
Another concern you may have when considering orthodontics in Weybridge is the time the treatment lasts. Advances in technology has made teeth straightening more efficient and faster than ever. We can offer visible results in as little as 6 months with our Six Month Smiles treatments.
Adjusting your teeth in comfort
Patients undergoing treatment with traditional ´train track´ braces often complain of discomfort and in some cases even have to resort to pain relief to cope with the discomfort. Traditional braces can also scratch the inside of your cheeks and adjustments can be uncomfortable.
With treatments like Invisalign, discomfort is kept to a minimum. This is because this treatment uses smooth plastic trays and it is through a series of these slightly differently shaped trays that your treatment will progress, rather than through the adjustment of brackets and wires. A big advantage of Invisalign is also that it is removable, so when it comes to mealtimes, you can simply take them out and enjoy your favorite foods.
With all of these advantages, there´s more reason than ever to strive to achieve straighter, healthier looking teeth.