If you are thinking about investing in teeth straightening in Weybridge, Invisalign is one of the systems you may be thinking about.
In Weybridge, Invisalign teeth aligners are available from Weybridge Orthodontics.
Invisalign is proving to be increasingly popular among adults and teenagers who do not need to have major corrections to their bite and therefore do not qualify for NHS treatment. It works differently from other kinds of braces and it has different benefits.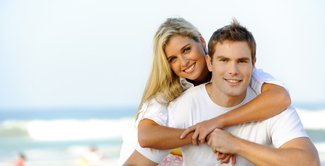 How does it work?
Invisalign uses clear, rigid acrylic moulds or aligners that fit snugly over your teeth and gently push them into their desired positions. You wear between 12 and 48 of these aligners, each one brings you one step closer to your final outcome. Each aligner is worn for about 2 weeks before you move on to the next one.
One thing that many people like about Invisalign is that they are so clear and thin, at just 0.3 millimetres thick, that they are almost invisible. Another aspect of Invisalign that not so many people mention is that wearing them can inadvertently help you lose weight.
The Invisalign diet?
In order for Invisalign aligners to work effectively and to schedule, you have to wear them for at least 22 hours a day. This leaves just enough time for you to remove your aligner, clean it and carefully place it in its case before you eat, floss and brush your teeth.
Other than that, you really need to keep them in your mouth or you could end up wearing them for much longer than expected.
With the goal of straighter teeth and the need to wear Invisalign for 22 hours a day, plus the added requirement of removal and cleaning, you may find it easier to resist that leftover birthday cake in the office. Keeping trim may also be easier because you'll switch to drinking mostly water, rather than tea and coffee with added sugar and milk, which can stain your aligner and so make it more visible.
If you google Invisalign diet, you will find it mentioned in several blogs. Of course, it's an unintentional side effect of choosing Invisalign in Weybridge, but it's worth knowing about and perhaps taking advantage of.