The positioning of your teeth has an impact on your oral health as well as your aesthetic appeal. With straighter teeth, you'll have a smile that looks more pleasant, and teeth that are easier to keep clean. Once your teeth are straightened, there are fewer nooks and crannies between your teeth where bacteria can hide from the toothbrush.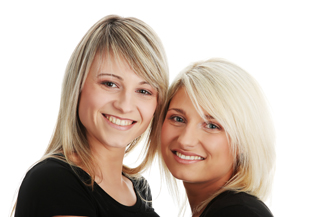 At Weybridge Orthodontics we provide a variety of contemporary tooth-straightening treatments for anyone who's curious about orthodontics in Weybridge. Whether you want to make a small adjustment to a few teeth, or a more comprehensive one, we can offer you an efficient and discreet solution.
The experience of orthodontics in Weybridge
Comfort is high on the list of features of modern aligners and braces. They're designed to suit your condition and made of low-visibility materials. We'll discuss the various types of orthodontics in Weybridge with you when you come in for a consultation. We can then examine your teeth, take some careful measurements, and offer you the most convenient way to carry out the transformation you want.
Six Month Smiles aims to fix your most visible teeth. It makes relatively small but effective adjustments by applying gentle pressure. It often brings results in a shorter time than other sorts of orthodontics in Weybridge, hence its name.
Invisalign might be the best thing for you if your repositioning needs are mild to moderate. This innovative solution requires you to wear a series of transparent plastic aligners. You'll wear a pair of these almost-invisible appliances over your teeth for 7-10 days, before moving on to the next pair in the series. Each aligner differs very, gradually pressuring your teeth to move into better orientations as treatment progresses.
Traditional braces
Orthodontics in Weybridge also involves traditional braces that use wires and brackets attached to your dental surfaces. These can be made of materials that mimic the colour of your teeth and thus remain hidden. Alternatively, in the treatment known as Incognito, the braces can be affixed to the reverse sides of your teeth.
Having orthodontics in Weybridge will enhance the alignment of your teeth, improving your overall dental experience.