If you have spent any time online looking up orthodontics you have probably seen something about clear aligners. Our Invisalign in Weybridge service is the only clear aligner we offer, but why?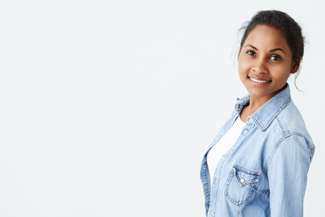 The clear aligner is not a new idea, there had been attempts to find an alternative to braces using plastic from the 1970s onwards, but those dental splints were eventually abandoned. Rubber gum shield aligners worn over a brace to reduce overall treatment time were briefly experimented with. This did reduce the need for braces, but never had widespread use as they were impractical for many patients to use.
There had to be a few breakthroughs in material sciences and manufacturing before invisible aligners were viable. So a small start-up proposed the idea of making moulds of a patient's teeth and digitalising them in a scanning studio. Then, using the resulting 3D model and an anatomically correct simulation of a mouth, they would be able to predict the quantity and directions of forces required to move the teeth to new positions. These vectors were then used to digitally create an aligner that would generate those forces when placed in the patient's mouth.
The digital aligner was then 3D printed; this was very novel in the 90s and the use of computing in dentistry was seen as cutting edge, therefore a patent was awarded. As 3D scanning and printing boomed, the cost reduced and quality rose, only improving the methods championed by this brand of invisible braces.
Our Invisalign Weybridge makes full use of the power of computing in dentistry. The newest versions of ClinCheck, the software developed by this brand of brace, is used in our clinic. It has the capacity to show you predicted outcomes of using clear aligners.
Despite their patent, some competitors have entered the clear aligner market in recent years, many using direct TV and online advertising. They promise rapid results and are happy to provide aligners based on DIY dental mould at home and completing a questionnaire. This business model has been condemned by the British Orthodontic Society, who have warned that the use of clear aligners without the supervision of a clinician could cause long term damage and questions the motivations of suppliers who operate without dentists.
Invisalign Weybridge is provided via our dental staff giving us full oversight and allowing us to advise each patient on the suitability of clear aligners for them. We would only use aligner manufacturers who exclusively work within dental clinics.
The communication with your local dentist is an important part of the effectiveness and safe use of any aligner. Your initial consultation with our orthodontist for Invisalign Weybridge will be free and without obligation.
If you have any further questions or would like to book a consultation with us feel free to contact us by telephone or email us. We are happy to see you in person, but following government guidelines with infection prevention and control, please contact us before you arrive at the clinic. We will ensure a safe tooth straightening journey with Invisalign.