Invisalign is one of the most popular modern methods of teeth straightening available from Surrey Braces dental clinic in Weybridge. Unlike traditional braces, which are fixed to the teeth, this system comprises a series of clear, removable aligners, which fit comfortably over your teeth and guide them gently into an improved position.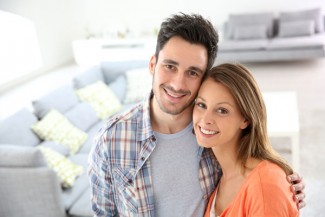 At our Weybridge orthodontic centre, we believe that dental treatment should fit around your lifestyle as much as possible. The problem with traditional braces is that they often don't; not only are the very obvious in the mouth, but also they are traditionally associated with lengthy treatment times. What's more, a lot of people find their dental hygiene suffers when they wear fixed metal appliances for long periods of time, because they struggle to clean around their braces effectively.
That's why we are pleased to offer a discreet, lifestyle-compatible alternative in the form of Invisalign. This treatment is suitable for adults and teenagers, so if you are interested in a subtler method of straightening your teeth, we invite you to join us at our Weybridge dental clinic for an Invisalign consultation.
Invisalign treatment in Weybridge
When you come to Surrey Braces for an Invisalign consultation, your orthodontist will first assess your dental situation to check that Invisalign is the most suitable treatment for you.
We will take impressions of your teeth and send them to the Invisalign laboratory in the USA. At a further appointment approximately three weeks later, we will perform a clinical check and will use the latest 3D software to show you the stages of your teeth's movement, and the results you can expect.
The clinical check treatment plan will be used to make your customised aligners. This requires a deposit to be paid for your aligners to be made; we offer a number of finance options at our Weybridge dental centre.
Invisalign has many benefits. Because the aligners are clear, most people won't notice them. Because they are removable, no special dental hygiene techniques are required during treatment. Although you need to wear your aligners approximately 20 hours per day so that treatment progresses as planned, they can be removed for eating and cleaning.