Invisalign clear aligners are a tooth straightening treatment designed to work around your lifestyle. They are one of the most popular treatments at Weybridge dental centre Surrey Braces, which offers a number of both fixed and removable appliances to discreetly reposition your teeth.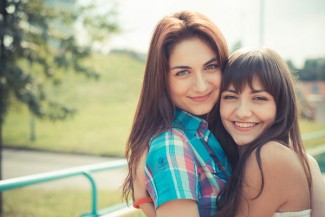 At our Weybridge dental clinic we are always keen to point out that there are more than just cosmetic benefits to be gained from straightening your teeth as an adult. When you improve the alignment of your teeth, you make them easier to keep clean, because you reduce the number of areas where dental plaque can gather and be difficult to remove.
Of course, you still need to practise good dental hygiene at home, and should visit both your dentist and hygienist as frequently as they tell you to, but so long as you do so then straightening your teeth can reduce your risk of both dental decay and gum disease – two major factors in premature tooth loss.
How Invisalign works
Whereas traditional orthodontic appliances are fixed to your teeth for the duration of treatment, Invisalign aligners are safe and easy to remove at home. Of course, you still need to wear them the majority of the time to ensure your treatment progresses as planned, but you can take them out for short spells to eat and drink, to clean, and to brush and floss your teeth as normal.
Invisalign fits comfortably over your teeth and gently guides them into a new position. Treatment takes place in fortnightly increments – you change your aligner every two weeks. At the end of treatment you will need to wear a retainer. We have a number of discreet retainer options available at our Weybridge clinic.
One of the reasons Invisalign is among the most popular treatments at our Weybridge clinic is that as well as being removable, they are made from clear plastic, which renders them invisible to the untrained eye in everyday life.
You will need to come into our Weybridge clinic for monthly check-ups during treatment to make sure that everything progresses as planned. Treatment times vary; your orthodontist will advise you how many aligners you will need.