Sometimes, going against the norm can become the popular thing to do. Way back in the 90s going back to front with your baseball cap was all the rage. Just a few years ago back to front shirts were causing a stir. When it comes to braces, going back to front is also proving to be a big hit with adult patients.
By back to front, we mean attaching fixed metal braces to the backs of the teeth, instead of their fronts. Yes, it's possible, as unusual as it sounds. These are lingual braces and at Weybridge Orthodontics we are proud to provide one of the leading brands across the UK, including in Weybridge: Incognito.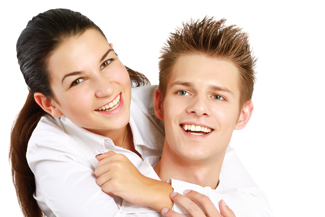 Is Incognito right for you?
Unlike some other discreet teeth straightening systems that focus on only the front teeth or only mild misalignments, Incognito in Weybridge can resolve a range of dental problems. Mild, moderate and complex cases can all be treated with Incognito, including issues with spacing, crowding, protruding teeth or teeth that do not bite together properly.
Another benefit of Incognito is that these braces can be used at any age, from childhood through to adulthood.
How does Incognito work?
Incognito works along similar principles as traditional fixed metal braces, pulling the teeth into alignment via a wire that connects the brackets attached to the teeth. However as the brackets are attached to the backs of the teeth, every single one must be custom-made for each of your teeth. Incognito in Weybridge really is the ultimate in personalised teeth straightening treatment.
The technology behind Incognito
3D imaging technology is used to custom-design Incognito braces. This comes with the added benefit of giving you the chance to see what the finished product will look like and also means we can predict the effectiveness of your treatment with a high degree of accuracy.
Start your journey with Incognito
If you're interested in Incognito in Weybridge, get in touch with Weybridge Orthodontics today. After a thorough examination, we'll figure out if Incognito is right for you. And if it isn't, not to worry, we've got lots of other discreet teeth straightening systems on offer.