As a contemporary dental practice, Weybridge Orthodontics can straighten your teeth using comfortable appliances that do a great job of staying hidden. If you want to avoid drawing attention to your teeth-straightening treatment in Weybridge, Incognito is a good way to go.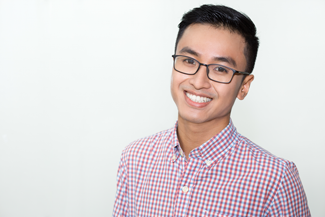 Discreet realignment
Available in Weybridge, Incognito is a type of dental brace with an innovative feature: it's attached to the backs of your teeth. This means that the wires and brackets that apply pressure to your teeth will be a low-key, hardly noticeable presence in your mouth. The potential social discomfort that often puts people off having their teeth straightened is thus minimised.
Incognito in Weybridge is effective for a variety of conditions. You might have a crowded smile, a misaligned bite, or teeth that are generally crooked. Book yourself in for a consultation and we'll tell you how Incognito in Weybridge can make your teeth more appealing.
What does Incognito do?
When your treatment is over, everyone will notice how your smile has more cosmetic appeal. You'll also probably enjoy a more comfortable experience of eating, and an increased level of oral hygiene. The reduction in awkward spaces between the teeth gives bacteria less of a chance to hide and build up to dangerous levels.
During your consultation, we'll take some images of your teeth. When it's clear that Incognito in Weybridge is suitable for your condition, we'll attach the lightweight braces to the backs of your teeth. You might then spend the next 12 months wearing Incognito. If your teeth need more adjustment, this might be longer. Whatever the situation is, we'll always tell you how long the process will last before it begins.
Gentle progress
The wires and brackets of Incognito in Weybridge are carefully set up so that your teeth will slowly move into straighter, healthier positions. Progress is steady, while the braces' lack of visibility makes them a popular choice for people whose jobs bring them face-to-face with lots of people.
After the braces are removed, we'll probably give you a retainer to wear in your mouth as you sleep. This secures the teeth in their improved positions.