One of the most common problems people have with their teeth in the UK is that they are crooked, meaning the teeth are not fully functional and are misaligned. This can lead to many other health issues within the area of the mouth, ranging from an increased likelihood of gum disease to a misaligned bite with the digestive problems that can entail.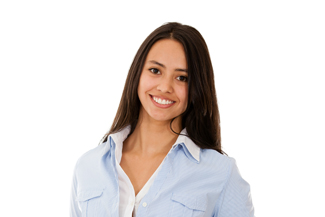 At Weybridge Orthodontics we are very aware of the need to have your teeth properly aligned and of the overall impact of misaligned teeth on oral health, especially in the young.
Based in the heart of the historical home county of Surrey, orthodontics Weybridge brings together a team of professionals who boast a hundred years of collective experience. Having advised and helped thousands of clients between them, these professionals believe they have the fullest understanding possible of problems that can be eased and treated via the methods they employ.
What are orthodontic treatments?
The most common form of treatment used by orthodontists is that of braces. A brace is an orthodontic device that is normally attached to the teeth, this is used to aid the teeth straightening process.
Historically, many potential clients who needed braces were reluctant to engage with the treatment, believing the braces looked unsightly and would lead to them becoming a target for ridicule and embarrassment. This, however, is no longer the case, as advances in orthodontic technology have led to the creation of options that are barely visible to the eyes of others.
Thanks to the creation of these new treatments, more people than ever before are receiving treatment to straighten their teeth. This, in turn, has led to an overall improvement in oral health, not just for the individual but for the nation.
Why come to us?
Here we take pride in our work delivering orthodontics Weybridge, always ensuring that we offer our clients the best treatment possible. From your initial consultation through to your final days of treatment we strive to offer our patients accurate advice, as well as always acting in the highest professional manner.
We want our clients to feel well informed and comfortable from start to finish. For this reason, we encourage communication throughout the treatment process. We welcome your questions, none of which will be belittled or ignored. As we believe that if you are asking questions this is an obvious sign that you are comfortable, meaning you are more likely to be happy to go ahead and receive any treatment you may require.
Before receiving treatment
It is important for you to practise a high standard of dental hygiene leading up to the start of you wearing braces, or any other orthodontics Weybridge device, this should be maintained throughout your treatment.
While wearing braces there is an increased risk of gum disease, for this reason, you may need to take more care with your oral hygiene. You should seek advice from your orthodontist around this topic, following their advice should ensure the best results for your dental health.
Want to know more?
If you would like to find out more or make an appointment to discuss your needs, then you should contact our practice. We are only a phone call away and our friendly reception staff will be happy to help you.
Weybridge Orthodontics consist of a friendly and professional team of 7 orthodontists and therapists who love to help create better smiles for children and adults.