There are a number of different types of alignment treatments that are available on the market but one of the most popular forms of treatment after conventional braces is Invisalign Weybridge.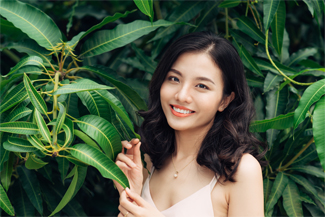 So what exactly is Invisalign Weybridge? It is a type of alignment treatment that straightens and aligns teeth in a discreet manner. Invisalign Weybridge is invisible, which means that it cannot be seen when you talk and laugh, but only if you choose to tell people that you are wearing an aligner.
Why do people get Invisalign?
A lot of people feel self-conscious about their teeth and their smile and this is usually the main reason why people tend to get work done to their teeth, in order that this may give them a sense of confidence. Also a lot of people are heavily influenced by what is happening on social media and by what celebrities and influencers are doing to their appearance and this plays a major role in determining whether someone has work done to their dentition or not.
If you are looking to have Invisalign in Weybridge then look no further than Weybridge Orthodontics, leading specialists in the field of orthodontics. Our highly trained staff are able to deal with your needs and requirements in a professional, friendly and approachable manner.
What is the procedure?
If you wish to get Invisalign to straighten your teeth you will need to make an appointment with our dentist, when they will be able to provide you with an initial consultation to assess your teeth and the extent of alignment that is required. Our dentist will examine the health of your gums and teeth and jawbone and will take X-rays of your teeth. They will also take impressions of them and these will then be sent off to the laboratory for your Invisalign trays to be made. These are tailor-made to fit to your teeth and jaw and therefore you must ensure that you do not share your Invisalign trays with anyone else, as this can cause them to get damaged and may break. This may also cause them to be ineffective if they have been tampered with.
Once the trays are back from the laboratory our dentist will contact you for your next appointment, where the Invisalign trays will be fitted to your teeth and you will be shown how to insert and remove them in the correct way. Once you feel comfortable with your Invisalign trays our dentist will then provide you with tips for their care and provide you with details of your next appointment.
Aftercare
Ensure that you wear the trays for about 22 hours a day and only take them off when you are eating and drinking. You are able to drink water with the trays in, but not any other type of beverage.
Ensure that you keep the trays clean by brushing them twice daily. This is to make sure that there is no build up of bacteria on the trays that can affect your hygiene.