National Smile Month is upon us once more, and though we all had a great time celebrating it last year, we are looking to double efforts on spreading dental awareness for 2015. Just to provide a small recap, National Smile is the largest and longest running oral health campaign in the UK and attracts thousands of people every year.
Three Simple Points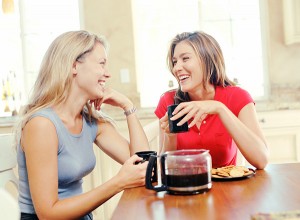 The message of the campaign is simple and only has three main points; cut down on sugary food, brush twice a day, and visit your dentist regularly. Three simple things to remember that can do wonders for the improvement or maintenance of anyone's oral health. So, why even bother with something like this if it is something anyone can do on their own?
It is everyone's responsibility to ensure that these three things are never forgotten and continuously improve the nation's dental health. Persistence is the name of the game in health educational campaigns and the hope is that constant lessons eventually turn into habits that parents pass onto their children.
Spread the Smile
The official duration of the campaign is from May 18 until June 18. We are encouraging everyone who knows about this effort to spread the word and apply the three messages into their own routine. This may be an initiative that only comes around once a year, but its effects can last a lifetime if practiced every day.
Even though everyone is more than happy to let people apply the message of National Smile Month in their lives, there are still so many things people can do to help the cause during this thirty-day period. There are posters, T-shirts, and CDs available that can help people learn about the importance of oral health and spread the information to their family and friends.
If you want to learn more about how to improve your own dental health, but cannot wait for the official start of National Smile Month to come around, contact us today. We dedicate all of our time to not only improving the oral health of our patients, but in educating them on how to maintain it as well.