For patients leaving an appointment with an invisible brace, the top priority you have should be in keeping your brace looking clean and germ free, whilst it slowly realigns your teeth into a lovely straight smile.
Sadly, some patients can still struggle to find a cleaning routine that works for them, so that's why we've come up with a short list of things our patients using Invisalign in Weybridge can try, to keep their brace looking good throughout their treatment.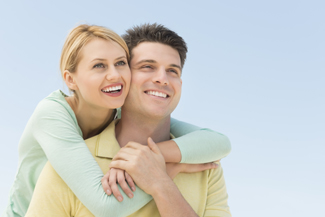 Give it a good scrub
First up on our list of tips for patients of Invisalign in Weybridge is a rather simple one, just give your brace a good scrub. This is because throughout the day bacteria and plaque can start to build up on the surface of the aligner and if left unchecked this debris can then spread to your teeth through direct transfer, whenever you wear the brace.
To avoid this you should give it a light brush every other day with a recommended cleaning solution. Doing this often will kill any harmful bacteria, clear out plaque, as well as help reduce staining of the brace that can occur from repeated wear. At Weybridge Orthodontics our highly trained team can provide you with a wealth of information on the correct methods of cleaning your brace and how you can make it last as long as possible.
Rinse it regularly
Regardless of how long you take your brace out for you should always give it a light rinse under cold water. Doing this often will clear out any gunk or dried in saliva that may be clinging to the surface of the brace, as over time this can become a breeding ground for bacteria.
Keep it safe
Keeping the brace safe is another thing some patients can struggle with, as there are times when it can be absent mindedly placed in a pocket or down on a table or surface at home. Not only does this allow for bacteria to transfer onto the brace, and then later your mouth, but it also puts it at risk from accidental damage or becoming lost.
So make sure that after each cleaning session that you always leave your brace to dry inside a hard bodied container. Doing this will keep it sterile from bacteria or inquisitive pets and it will also be safe from any knocks or potentially becoming lost.
Just leave it in
Finally, perhaps the most important thing you can do is to just leave your brace in for as long as you possibly can. Ideally patients should have it in their mouths for at least 22 hours a day, with it only being removed for cleaning, eating meals or brushing teeth, as leaving it out for too long can interfere with the effectiveness of the realignment.
So if you are struggling with keeping your brace looking spotless, then just try a few of these tips to make your brace last as it realigns your smile into that straighter one you deserve. For further information on this treatment or to schedule your own appointment just get in touch with our team at the practice.