If you are amongst the people who want to straighten their teeth discreetly then you may be trying to find out more information about Incognito Weybridge. At Weybridge Orthodontics we provide discreet straightening treatment that is capable of resolving even severe misalignment problems. We want everyone to have a smile that they are proud of, but we also want people to be able to enjoy the treatment process when it comes to achieving that smile. We understand that having an appliance attached to your teeth that everyone can see can seem unappealing, which is why we offer an alternative treatment that is extremely difficult for anybody to spot. Crooked teeth can cause all sorts of insecurities and even be the cause of dental problems later in life, so seeking straightening treatment sooner rather than later is recommended to avoid needing more complicated, costly treatment. Booking a consultation appointment with one of our practitioners is simple and can be done over the phone or via our website. If you have any questions for our team they will be more than happy to aid you in whatever way they can.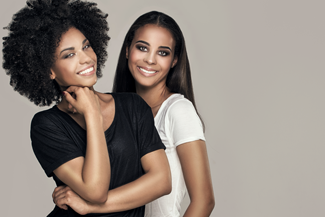 What to expect from your straightening treatment
When you make the decision to get Incognito Weybridge you can expect your treatment to last for somewhere between twelve and twenty-four months depending on the severity of your individual situation. You will need to attend regular appointments at our practice around every six weeks to have your appliance tightened and to make sure that your treatment is working correctly.
The appliance itself is similar to a traditional straightening appliance, but the metal brackets are attached to the inside surfaces of your teeth rather than the outer ones, making it extremely difficult to notice unless you know it is there. The brackets are attached to one another with a thin metal wire, and this is what slowly pulls your teeth into their new, straightened positions. You may feel some discomfort when you first get your appliance tightened, but this should subside within the next few days.
How to keep your smile exactly where it is
Once you have had Incognito Weybridge you will have a brand new, straight smile. It is important to follow the instructions that your practitioner gives you if you wish for your teeth to stay in their new positions. Once you have finished your treatment you will have an appointment with your practitioner where they issue you with a retainer. This will be made of a thin, clear plastic and fit comfortably over your own teeth. You should be able to speak without it impacting your speech, and you must wear it continuously for seven days after your treatment has ended. After this seven day period you will need to continue to wear your retainer but can reduce it to nighttime wear only. You will need to continue to wear your retainer for several months or even years in some cases to prevent your teeth from returning to their old, crooked positions. Your retainer should last you a long time, but in the instance that you lose it or damage it you should contact our practice immediately so we can book you in for an appointment and arrange to get a replacement retainer for as soon as possible.