A couple of decades ago, the general consensus was that orthodontics in Weybridge was only for children and teens, not adults. This is no longer the case, as today, one in five patients undergoing orthodontic treatment is an adult.
In the past, many adults have been put off braces because of the fear of them altering their appearance during the treatment period and also worries what colleagues or clients would think of them.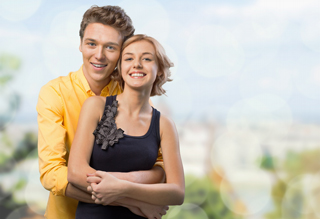 Why are braces now more popular with adults than in the past?
As technology has advanced more 'invisible' brace types such as Invisalign or Incognito have emerged, which are discreet options combining the same level of quality treatment as fixed metal braces, without any of the stereotypical associations that traditional braces have.
With orthodontics in Weybridge, minor dental issues with visible front teeth can now be corrected in very short time periods. Here at Weybridge Orthodontics, we offer a range of short term orthodontic choices for those who do not want comprehensive treatment but are looking to specifically improve the cosmetic appearance of visible teeth. These options can take as little as a few months to a year to create great results. With options like this available, adults have a greater incentive to seek treatment than in the past.
The stigma of orthodontic work has a lot to do with modern culture and who is doing what in the public eye. This then filters down to influence people worldwide. Many celebrities have recently been wearing braces publicly, which has made sporting them much more of a normal and acceptable thing to do for our patients.
Removable orthodontics in Weybridge, such as Invisalign, allow our patients to be responsible for their own treatment, removing the braces at the intervals that suit them. This also does not limit the foods that they eat, as braces can be removed – another huge benefit for adults who do not wish to change their diet or lifestyle.
Also, with removeable orthodontics in Weybridge it is easier to keep on top of dental hygiene – as you don't have to make changes to your dental health routine as you would have to do with fixed metal brace options.