We all striving to be happy, healthy and secure. Most of the time, we drift along at a level that is a percentage of what we want. Having this gap between the life we have and the life we want is part of what motivates us as human beings. We like to strive for things. However, to keep things fun and interesting and to give us a bit of momentum, occasionally we need to cross things off our bucket list. Otherwise, the things we haven't done start to become a burden.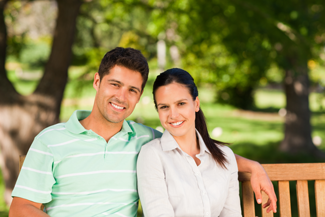 A lot of people have some sort of refinement to their look on their list. Nobody's perfect after all and while we can all be content in who we are and what we have, we can also make refinements now and then.
Did you know that one of the refinements that you can make is crafting your smile? We sometimes think of our teeth as fixed and unchangeable. After all, they have to be pretty solid to do their job. At Weybridge Orthodontics, we know how to get those teeth to shift around into optimum positions for your look while still retaining their durability and functionality throughout treatment. Orthodontics in Weybridge can set off your look with the help of braces or other types of teeth straightening equipment.
The best way is to see what we can do about getting you one step closer to the life you want with orthodontics in Weybridge, all you need to do is book an appointment for a consultation. This doesn't obligate you to go forward with any treatment, but it does give us the chance to talk to you about what we can achieve. It may be easier than you think to give your smile a boost. We have an extensive range of teeth-straightening brands that we work with on a regular basis. Some of these are super-discreet, while others can give you a great look in a really short space of time. Many of our options do not even require you to have fixed braces put in place. You don't know what's possible until you try, so get in touch soon to see what Weybridge Orthodontics can do for you.