Orthodontics in Weybridge is helping patients to straighten their crooked or wonky teeth and enhance their self-confidence. Orthodontics mainly involves the use of braces, retainers, and aligners as a way of shifting a patient's teeth into the correct position.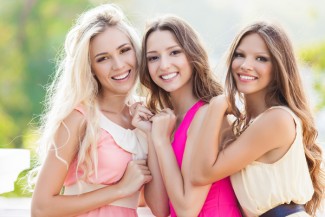 Who might benefit from orthodontics in Weybridge?
You may benefit from orthodontic treatment if you have any of the following dental problems:
Wonky teeth
Overcrowding, whereby there are too many teeth for the space in your mouth
Large gaps between teeth, opposite to overcrowding
Bad oral hygiene or plaque.
Orthodontics can help to gradually manipulate the teeth into moving in a particular direction, be it forward, backward, or to the side. Braces are the most popular form of orthodontics, particularly in teenagers and young adults; however, for older patients there are other options available, such as retainers and aligners. These both work in the same way as traditional braces; however, they are more subtle and are not fixed to the teeth, allowing you to remove them for special events, eating, and brushing. They usually have to be worn for around 20 hours per day, and do not affect the patient's ability to speak.
The benefits of orthodontics in Weybridge well outweigh any negatives. The treatment is temporary, and the results are more permanent. You will need to continue to have check-ups with your dentist after the treatment has finished, so that they can check the progress of your teeth and also keep an eye on your oral hygiene.Plaque can build up between wonky teeth and make brushing difficult; this often means that food gets stuck between teeth and contributes to bad breath. Plaque is a build up on the teeth that can in the long term cause tooth decay.
If you think you could benefit from orthodontics in Weybridge, or have a particular dental problem that you would like to talk about with one of our qualified professionals, then making an appointment at Weybridge Orthodontics is easy. Simply give us a call or pop in to our reception, where one of our friendly staff members will be able to help you.