You have probably heard about the braces revolution that has been going on in modern dentistry. It can seem that everyone is getting their teeth straightened now that cosmetic braces are so readily available. People are leaping at the chance to get their teeth straightened with discreet or invisible braces.
And that's great if the dentist diagnoses you with mild to moderate alignment issues. But what if your malocclusions are more severe or complex than invisible braces can cope with?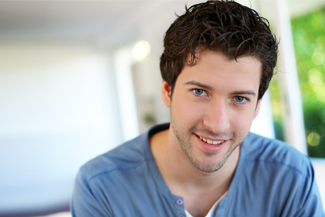 Some dentists will suggest that you start off your treatment with metal braces on the fronts of your teeth and then move to invisible braces part way through. Not a bad idea, even if it is a bit of hassle. Or how about you just stick to one set of braces and have them hidden away from view throughout your treatment? How about Incognito in Weybridge from us at Weybridge Orthodontics?
What is Incognito in Weybridge?
Incognito in Weybridge uses the reliable and accurate technology of bracket and wire braces, but with a twist. The brackets go on the tongue side of the teeth instead of the outer surfaces. They are hidden away behind your teeth and covered by your tongue (on the lower jaw), so no one can see them.
Metal bracket and wire braces are far more able to deal with complex issues, firstly because they can produce more force and secondly because it is a pulling force that can be used on issues that pushing forces can't, such as bringing down partially descended teeth.
Getting Incognito in Weybridge
We start off with a consultation and take detailed measurements of your teeth with a hand-held scanner. These measurements are sent off to Incognito, who custom-make brackets for each of your teeth. This takes a while to do, about 3 weeks.
Once the braces have been fitted, you will come back for adjustments every few weeks. The braces will take a little bit of getting used to, but soon you will be at ease with eating, speaking and cleaning your teeth.
Depending on your individual case, treatment can take up to 2-3 years.
Why not book a consultation to find out more?