Nowadays, there are a large number of different orthodontic treatments that can be used to address different oral conditions. Because of this large number of treatments, it can be easy for people to potentially become confused about which treatments they may need or which can benefit them. For that reason, it can be a good idea to know more about different orthodontic treatments, and in particular about some of the more new and revolutionary treatments, such as Invisalign in Weybridge.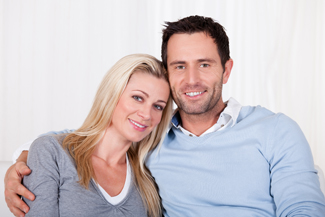 This is a treatment that can provide great, effective results for you if your teeth are misaligned. If this sounds like something that would interest you, and/or if there are any other orthodontic treatments you have heard about that you believe would interest you, then this article may help you, as in it we'll discuss Invisalign in Weybridge as well as some other orthodontic treatments in more depth.
Regardless of the orthodontic treatment you choose (if any) then you will want to make sure that you can get this treatment from trustworthy orthodontic specialists. One high-quality option that you may wish to consider is Weybridge Orthodontics. Here at Weybridge Orthodontics, we provide exceptional orthodontic treatment that is carefully structured to fully consider your specific problems and needs and provide the best quality care for them.
Not only do we have a track record of consistently delivering on our promises of high-quality orthodontic care (having treated over 21,000 satisfied patients), we also always ensure that our treatments are delivered in a comfortable and friendly environment and offer convenient appointment and treatment times that suit our patients. Therefore, at Weybridge Orthodontics, you can be sure that whenever or whatever your orthodontic problem may be, we will provide you with the best quality help.
Invisalign
Invisalign in Weybridge is an exciting treatment which can adjust the position of misaligned teeth to gradually shift them into a more favourable position over time. One of the reasons why this treatment is as popular as it is is because it is able to shift the teeth whilst being virtually undetectable to any outside observer. This is because Invisalign uses a set of clear aligners that are worn over the teeth in order to achieve its results.
These aligners are given to the patient in a set. This means that a patient wears the aligner for a given period of time (usually about two weeks) before switching it out for the next aligner in the set. The multiple aligners are what allow Invisalign to keep shifting the position of the teeth. Furthermore, this also means that it is relatively easy to remove the aligners for activities such as eating or drinking.
Other treatment
Another treatment which you may wish to consider is a mouthguard. A mouthguard is somewhat similar to Invisalign in that it covers the surface of the teeth, however, it is more designed to prevent damage being done to them whilst playing sports. There is also a 'Twin-block' treatment, which is often aimed at teenagers. This treatment is designed to realign the jaw, and it is useful for ensuring that top teeth are the ideal length in front of bottom teeth (2 – 4mm).