important to take into consideration a few things including the condition of your gums and other treatment options on offer, but here are some of the benefits of choosing Invisalign in Weybridge.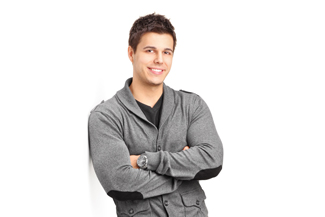 They are practically invisible, this is a stark contrast to traditional braces and a huge plus for many people.
The process causes minimal discomfort. The braces create a gradual movement of the teeth and the feel of the retainer becomes normal very quickly.
Upkeep is easy, simply take them out when you eat or drink anything other than cold water and brush your teeth and floss regularly as normal.
They provide a noticeable difference. You wouldn't want them if they didn't, right? You will see how your teeth are getting straighter throughout each stage of the treatment. What a boost to your self-confidence.
Some things to consider
Here at Weybridge Orthodontics we feel strongly that you should be well informed, hence why we always encourage your first step to be talking to our helpful team, and therefore we have listed a couple of the things you may experience with Invisalign;
While they are very comfortable and almost completely pain-free some people may experience minor discomfort when using the braces for the first time and each time they change to the next brace, this is because the teeth are being moved into their next position.
The braces must be left on for 22 hours in the day. This requires quite a lot of self-discipline. This is not an issue for most people and you quickly find yourself developing good habits; removing them when you eat, cleaning them and brushing your teeth regularly.
What if you still have questions about treatments like Invisalign in Weybridge? The absolute best thing you can do at this stage is to book your consultation with Weybridge Orthodontics now and we can help put your mind at ease and fill in all the blanks that stand in the way of you and the smile you've always wanted.