Orthodontics can help patients of all ages who want to straighten their teeth or correct problems with their bite – the way the jaws meet together. At our Weybridge practice, we offer a wide range of orthodontic treatments to correct everything from mild alignment problems to complex bite-related issues.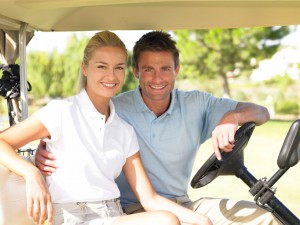 The majority of our orthodontists are specialist-qualified, and all are members of professional organisations including The British Orthodontic Society and The World Federation of Orthodontists. If you are looking for advice about orthodontics or specialist treatment, our Weybridge-based team can help.
We offer free NHS orthodontics for children who qualify under the Index of Orthodontic Treatment Needs, and also provide private orthodontic treatment for patients of all ages, and for those young people who do not wish to be placed on an NHS waiting list.
Many younger patients are treated with Gemini braces, which come with coloured elastic bands for the ultimate in customisation. You can choose from a wide selection of colours and have all one colour or several colours – whichever you prefer.
For adults and those seeking more discreet treatment, there are a number of invisible and near-invisible options available at our Weybridge practice. These include clear aligners such as Invisalign, clear or tooth-coloured braces, and Incognito lingual braces.
What are the differences between treatment options?
Because orthodontics can be used to treat a huge range of alignment problems, the best option for your treatment will depend on the type and amount of correction required.
All patients will have an initial orthodontics consultation, at which your orthodontist will recommend the best options for you.
Incognito lingual braces are fitted to the back of your teeth so nobody will see them. They can treat even complex problems.
Clear braces such as Damon and ceramic braces such as Clarity can also be used to correct many different conditions. They are barely noticeable in the mouth.
Invisalign clear aligners are another highly discreet option, applying the traditional principles of orthodontics to removable aligners. If you are suitable for treatment with Invisalign, you will be given a series of these aligners that are custom-made to fit your teeth as they move. You will need to change your aligner every two weeks.
At our Weybridge practice we also offer treatment with RXaligners, which are also clear and removable and can correct crooked, misaligned or overlapped teeth.
If you are interested in orthodontics in Weybridge, please contact us to book a consultation.