Have you heard the name Invisalign Weybridge in conversation, or read it somewhere online and been left wondering what it means? If so, here at Weybridge Orthodontics we are pleased to be able to bring you some clarity! Invisalign is a method of straightening your teeth which uses a series of clear plastic aligners to do so.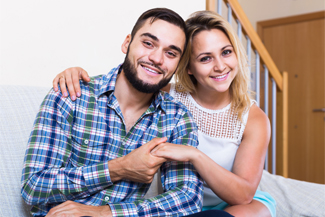 This method of realignment has been growing in popularity as knowledge of it spreads among our society. We find that often patients have come into contact with someone at work, home or in a friendship circle who has either used the Invisalign Weybridge system themselves, or has a contact who has recommended it to them.
What does the process of treatment look like?
When it comes to thinking through what treatment might look like for you, there are several things which might be helpful for you to know. Of course, it goes without saying, it is only your dentist who can help you to understand what the most appropriate options for straightening your teeth might be for your personal situation. In most cases, before making a recommendation, your dentist should undertake a full examination of your teeth and mouth, and ask questions about any relevant dental and medical history. This is because your past oral and medical health and wellbeing, as well as your current medical and oral health can inform what sort of treatment might be best for your needs.
In general, treatment with Invisalign Weybridge can be expected to look something like as follows.
To begin with, you should expect to have a consultation with your appropriately qualified dental practitioner. During this consultation you can discuss your goals and expectations with your dentist, as well as receiving an explanation about what treatment with these clear aligners will more specifically look like for you. For example, your dentist will be able to give you a more personalised idea of predicted treatment length.
Impressions, X-rays, photos and digital scans may be used to record the initial position of your teeth to help in the preparation of your tailor-made aligners. Your series of aligners will be made up of several slightly differing trays which are to be worn one after the other. The first one is a close match to the initial position of your teeth, gradually changing until the last aligner in your system brings your teeth to their final position. Each aligner is worn for a couple of weeks (under the instruction of your qualified practitioner) and once all your aligners have been worn you should continue to wear a retainer to help prevent your teeth from reverting back to their initial position.
These aligners offer many advantages to the wearer, including the ability for them to be removed for eating and drinking, as well as for the maintenance of your oral health regimes. Their near invisibility can help patients to straighten their teeth away from the perhaps prying eyes of colleagues and onlookers. Invisalign aligners are intended to fit snugly yet comfortably over your teeth, reducing the likelihood of them slipping out of place.During treatment you can expect to be in touch with us a number of times to receive the next group of aligners and for us to check in on your progress.
For more information give Weybridge Orthodontics a call to discuss your plans with a member of our team.