Dare to make a change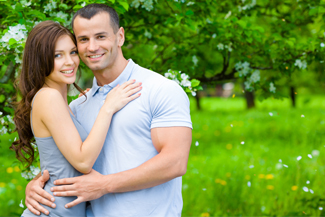 Across the nation a growing number of people, of all ages and social demographics, are seeking cosmetic dentistry solutions, to help them address superficial issues or concerns which they have about the way their smiles look. Here at Weybridge Orthodontics, we welcome this new wave of patients and interest around cosmetic dentistry with open arms. Anyone who feels that their smile could be enhanced or enriched through some of the various cosmetic dentistry procedures that we offer here at Weybridge Orthodontics – such as Invisalign in Weybridge – need only take a look at our website to begin their treatment journey to help them unlock the true potential behind their smiles.
What is Invisalign?
Invisalign in Weybridge is a revolutionary new system of correcting teeth which are crooked or poorly aligned. Our expert cosmetic dentists, here at the practice, are fully qualified and equipped to provide to our patients all the benefits that come with it. Invisalign offers its patients an alternative to conventional orthodontic braces. Without a doubt traditional, fused braces are very effective and successful in their aim to achieve straighter teeth. However through Invisalign in Weybridge patients can undergo dental adjustment and achieve a straighter set of teeth – without anybody noticing that they are undergoing treatment. The 'discreet' nature of the Invisalign process has made it one of the most widely sought out methods of cosmetic orthodontics across the world, and it has a notable following within the demographics of teenagers and younger adults. This is largely due to the freedoms that the hidden nature of the process provides, as it allows them to carry on their lives as normal whilst undergoing treatment.
How does it work?
Whilst traditional orthodontic braces operate through the use of fused brackets being bonded to teeth and held together through a tension wire, the Invisalign system is made up entirely of a single retainer. Each of these retainers is built from a mould of the patient's tooth shape and structure – and as a result fits each patient perfectly and uniquely. Invisalign retainers are constructed from a patented plastic called SmartTrack, and are highly durable, as well as comfortable. Within the interior of each retainer there are specifically placed pressure points. These pressure points – over time – apply force to the specific teeth which are out of line, and slowly shift them into place. Treatment through the Invisalign method is most effective in instances where the misalignment is mild, and typically takes around twelve months to complete.
How do I get Invisalign?
If you feel that the crookedness of your smile could potentially be solved through Invisalign, then take a look at all the options available on our website. In doing so, you can answer all your queries and become completely clued up and familiarised with the process which you may be undertaking. If you do require an initial consultation, this will be the point where one of our practitioners will assess whether or not any underlying oral health concerns you might have could possibly stand in the way of treatment. Providing that all is well however, one of our Invisalign experts will begin to formulate a unique treatment plan, and your path towards a healthier smile will begin.