As demand for cosmetic dentistry increases, advances in technology have risen to improve the ways in which dental patients can achieve the brightest, whitest, straightest and healthiest smile possible. Here at Surrey Braces in Weybridge, Incognito is one of our favourite ways to achieve a straighter, tidier smile.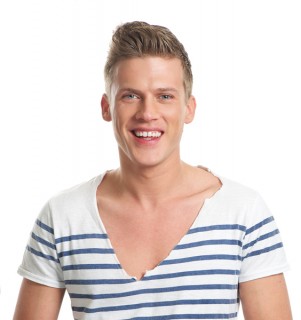 What is Incognito?
Incognito is the ultimate solution to remedy misaligned teeth. It is increasingly important to our patients to have discreet, convenient and comfortable options. Uncomfortable and high visible braces are now a thing of the past.
The Incognito™ Lingual Bracket System is a new invention to suit people from all backgrounds. The braces are placed behind the teeth. This means that nobody will ever know you are wearing braces, unless you choose to tell them. In Weybridge, Incognito braces are 100% customised to fit your mouth by our highly trained professionals. Incognito also boasts to be the only tooth straightening remedy currently on the market to be completely customisable.3D imaging is used to predict the final result with high accuracy.
Incognito braces are extremely comfortable to wear. There is no need to remove the braces as they are completely hidden and will therefore be constantly functioning to straighten your teeth.Smiling, eating and drinking can all be done as normal without any need or worry.
Why Surrey Braces?
We are a very experienced dental practice, having now treated over 21,000 patients. Our dentists are highly trained have undergone five years of study to obtain their dental degree, then three years of postgraduate training at the most prestigious dental schools in the UK.They are all are members of national and international professional dental organisations.
Our friendly nurses are all registered with the General Dental Council and thus meet the high standards and qualifications that are set by the GDC.
Patient satisfaction is at the heart of everything we do. We are delighted to receive many word of mouth referrals and stories from happy patients.So why not come and see for yourself by visiting our dental practice in Weybridge. Incognito is just one of many cosmetic procedures we offer and we would be happy to discuss your treatment options with you.