Many adults are concerned about the alignment of their teeth, but think that orthodontics means metal braces. This can be understandably off-putting for busy adults, with the thought of wearing traditional "train-track" style braces more distressing than the issues that make them embarrassed to show their smile. At Surrey Braces dental practice in Weybridge, we have a wide selection of discreet, fast orthodontic options perfect for busy adult lifestyles.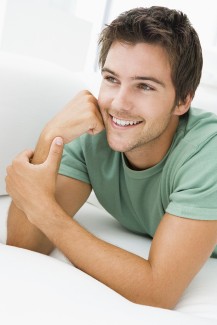 Traditional braces remain a predictable and effective way to straighten your teeth. Discreet orthodontics takes these traditional principles and modernises them, using tooth-coloured braces or clear aligners to correct a range of orthodontic problems. Many of these products also act more quickly than traditional braces.
Here are some of the popular orthodontic options offered at our Weybridge dental practice:
Clarity
Clarity applies the traditional principles of orthodontics to clear ceramic brackets. These advanced brackets are also smaller in size than their traditional metal counterparts, providing the ideal combination of performance and aesthetics.
Average treatment time with Clarity braces is 18-24 months, and they can correct a wide range of orthodontic problems.
Damon Clear
Damon braces are one of the most popular choices in modern orthodontics. They use tieless brackets and high-technology archwires to move teeth quickly, comfortably and discreetly. Damon Clear uses a passive slide mechanism that enables teeth to move freely and quickly, reducing friction and binding for a higher degree of comfort.
Clear aligners
Orthodontics isn't all about braces. Many patients benefit from treatment with clear aligners such as Invisalign, which in addition to being comfortable and invisible are also removable, meaning you can take them out to eat, drink and clean.
If you are interested in discreet adult orthodontics, please get in touch with Surrey Braces in Weybridge to discover how our dentists can help you get the smile of your dreams.