If you are an adult living unhappily with wonky teeth, then it is possible to get them straightened with orthodontics in Weybridge.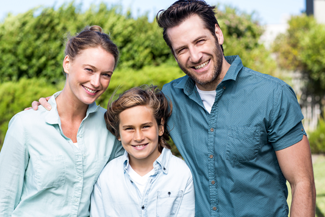 At Weybridge Orthodontics, we have a great range of treatments for adults to alleviate alignment issues from the mild to the severe. Although we offer braces on the NHS, only patients under the age of 18 qualify for treatment. This means that if you are an adult requiring orthodontics in Weybridge, you are going to have to go private.
But don't worry, we've got some great braces available privately that you can't get on the NHS. And, because we know that most people need to spread the cost of treatment, we also have a good range of ways to pay.
Your initial consultation
Every treatment starts with a thorough consultation, during which we might need to use x-rays or scans, or take clinical photographs. We will talk to you about the various treatment options that will work best for you, including how long each treatment will take.
We will also have a chat about our various payment plans and how much payments will be over a range of timescales.
From our discussions with you, we will draw up a written treatment plan, including prices.
Prices and ways to pay
Consultations cost as little as £55, and we also run special offers on consultations throughout the year, so keep an eye out for one and take advantage of it. It will be on our website.
We offer 0% finance (subject to terms and conditions) to make paying for your orthodontics in Weybridge easier. There is a deposit to pay, but how much it is varies. Then you can choose from paying for your treatment over 6, 12, 18 or 24 months. Payments are made by standing order.
Why have private treatment?
When you go private there are no waiting lists. We can get started on your treatment right away. You also get to choose from a wider range of braces, some of which are so discreet as to be invisible once they are in place.
Why come in for a chat with one of our treatment co-ordinators?