A lot of people mistakenly believe orthodontics is just for children and teenagers. At our Weybridgedental practice, we are keen to stress the benefits of orthodontic treatment to patients of all ages – as well as to point out that orthodontics no longer has to equal obvious metal braces.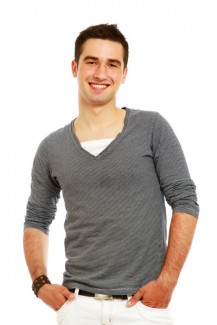 Increasing numbers of adults are turning to discreet orthodontics to straighten their teeth. Straightening your teeth has numerous health benefits, not least the boost improving your smile can have on your self-esteem and your interactions with others.
Straighter teeth are healthier teeth, because they are easier to keep clean. There is less chance of food particles getting trapped in gaps between the teeth, reducing the chances of plaque build-up, gum disease, tooth decay, and even tooth loss. You will still need to brush and floss regularly and effectively, of course, and visit your dentist and hygienist every six months, but straightening your teeth can have a hugely positive impact on your dental health.
Ensuring that your bite is properly aligned also reduces strain on your teeth by ensuring the forces generated when you bite and chew your food are more evenly distributed.
At our Weybridgedental practice we understand that most adults will not want to wear obvious metal braces for long periods of time. These remain effective, and popular with teenagers who enjoy the ability to customise their braces, for example with the colours of their favourite football team, but they can be incompatible with a busy adult lifestyle.
Discreet orthodontics involves the use of tooth-coloured and clear devices to straighten your teeth in a subtler way. These may be fixed appliances (braces) or removable appliances (aligners). Each have their benefits, and the most suitable option will be discussed during your initial consultation at our Weybridge clinic. We also offer treatment with lingual braces, which are fitted to the back sides of the teeth.