Invisalign clear braces are a quick and effective way to straighten your teeth without the pain and hassle associated with traditional metal braces.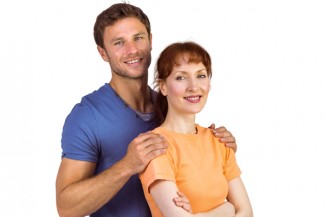 If you have crooked or misaligned teeth, you may be a candidate for Invisalign in Weybridge. This treatment is also recommended for other dental problems such as widely gapped or overcrowded teeth as well as overbites and underbites.
In Weybridge, Invisalign clear braces are used to treat these conditions, whichcan have a negative impact on your looks and deter you from keeping your teeth clean and healthy. At Weybridge Orthodontics in Weybridge, Invisalign patients achieve their desired results in as little as one year.
Here are a few reasons why Invisalign could be the ideal teeth straightening treatment for you or your teenager.
Discretion
The main reason why adults choose Invisalign as an alternative to conventional braces is the fact that they are made of clear aligners which are hard to notice. Many teenagers and adults are often frightened by the prospect of metal braces. With Invisalign clear braces, very few people will notice that you are having tour teeth straightened – unless you tell them, meaning little or no impact on your lifestyle.
Removable aligners
Invisalign patients have to wear their aligners for at least 20 hours each day, which means that they can be removed when you eat or want to brush and floss your teeth. This way you don't need to change your daily routine drastically and you can eat whatever you want.
No more pain
Invisalign braces are extremely comfortable to wear because they fit snugly over your teeth and gums. Unlike metal braces where uncomfortable tightening sessions are part of the treatment, Invisalign aligners are switched out every two weeks in the comfort of your own house.
Fast results
The length of your Invisalign treatment depends on the severity of your dental issues and your individual commitment to the plan. If you have minor teeth or bite problems, you could see your final results in as little as six months, however, average treatment time is between six months and a year and a half.