What is Invisalign Weybridge?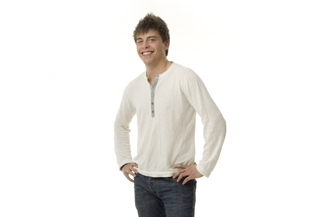 When looking into orthodontic treatments to straighten your smile there are many aspects to consider, including the cosmetic impact on your appearance during the treatment and the length of time it will take to improve your smile. After all, with advances in technology and knowledge, we all understand that the shorter treatment plans can be effective when followed correctly. This is where Invisalign Weybridge fits into the market. These nearly invisible, removable retainers are perfect for those looking for results within around 3 to 6 months.
Is it just one retainer for the entire treatment?
Invisalign Weybridge refers to a treatment which has a series of retainers which are worn at different times throughout your treatment. Each retainer is custom made and created from digital scans taken during your consultation with us at Weybridge Orthodontics. Your retainer is to be worn for approximately 22 hours a day with removal only during the oral hygiene process and when you are peckish and eating food. Whilst wearing the retainer for long periods of time each day, the teeth will be working hard and pushing your teeth into a new aligned position. Once a certain placement has been made by the retainer, your dental team will advise you to move onto the next retainer so as to continue the development. Rest assured that our team at Weybridge Orthodontics will guide you on when to change your retainer as throughout your treatment we are working with you as a team.
Once the treatment has been completed and the smile you dreamed of is in place, a final retainer will be created so as to secure and maintain the placement of your teeth. Once treatments take place, over time the teeth can begin to shift back to their original places which is why Invisalign Weybridge creates another inconspicuous retainer which is to be worn on a daily basis after treatment. As per your previous retainers, these retainers are barely visible and therefore your friends and family will be none the wiser and you can carry out your daily life without cause for embarrassment.
Understanding whether this is the treatment for you.
As with most treatments and procedures, Invisalign Weybridge first requires a consultation between you and your dental team. This is of high importance as it not only creates an opportunity for you to ask as many questions as you would like but allows your dental team at Weybridge Orthodontics to fill you in with questions and answers that may have not come to your mind. During this appointment, alongside the exchange of knowledge, a physical examination of the teeth will take place along with any digital scans and x-rays that may be needed. These scans enable the dentist to see the full extent of the misalignment and ensure that Invisalign Weybridge is the best treatment for your individual needs. If an alternative treatment may be more suitable then this will be discussed with you before proceeding further.
At all times Weybridge Orthodontics is working with you as a team to ensure that your smile goals are met and in the best way possible.