Incognito lingual braces are an increasingly popular way for adults to straighten their teeth. At Weybridge Orthodontics an increasing number of patients are opting to use discreet brace systems to improve the alignment of their teeth and boost the appearance of their smile.
What are Incognito braces?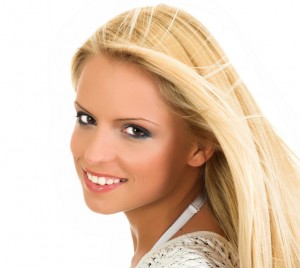 Incognito braces use the traditional principles of orthodontics but revise them for the modern age. They are lingual braces, which means that they are attached to the rear surface of the teeth. Nobody will be able to see that you are wearing them, meaning that nobody will know you are having treatment – unless you choose to tell them.
Like regular braces, Incognito lingual braces comprise metal brackets and wires that employ gentle forces to move your teeth into a more desirable position. They are one of the most popular orthodontic treatments at our Weybridge orthodontic practice, and are customised to the individual shape of your teeth and your dental situation.
When you come into our Weybridge practice for a consultation, your skilled orthodontist will create a unique prescription to suit your needs, meaning that results are highly predictable.
To design your secret braces, your orthodontist will use high-end 3D imaging technology to create a realistic digital mock-up, paying great attention to detail to ensure that your finished braces will fit your teeth perfectly.
We have many happy patients at our Weybridge practice who will testify not just to the efficiency of Incognito lingual braces, but also to the high degree of comfort they provide. It is a common misconception that orthodontics is uncomfortable or even painful, but thanks to advances in techniques and technology, treatment is now more comfortable than ever before.
If you are interested in straightening your teeth with Incognito lingual braces, why not contact a member of our Weybridge orthodontics team today?