It takes a great team to make a good dental practice and, at Weybridge Orthodontics, we pride ourselves on having fabulous people from the moment you walk through the door. Most orthodontic treatment means quite a few visits to the dentist and so you want to be comfortable and happy talking to the people you will be interacting with for six months or more.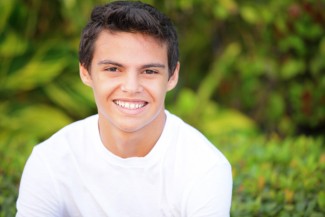 Once this less tangible consideration is taken care of, you can move on to the practicalities of having your teeth straightened. The range of braces and aligners we have on offer at Weybridge Orthodontics means that we can tailor a treatment to meet your needs and sometimes offer you more than one recommendation so you can make the choice.
If you have any questions then you can ask them when you visit. It is great if you look around to get basic information so you know what to ask. However, your orthodontist will use their skills and experience to guide your initial consultation so that everything gets covered.
Things that they might ask you about include what your budget expectations are. Whilst some treatments for some ages are available on the NHS, many are not, especially if the procedure has mainly cosmetic benefits. However, your practitioner can talk to you about spreading any costs incurred.
Another important consideration for you may be the way your treatment looks. If you need to look smart for work or dazzling for an upcoming celebration then tell your orthodontist this when you visit. Depending on what you need, they might be able to recommend options that are clear or invisible. It may be that clear aligners are an option for you,if you value discretion, because they are very hard to see from the outside.
You may have some concerns about discomfort during treatment. While this is an inevitable side-effect of orthodontics for many people, your dentist can advise on ways to mitigate it, the length of time you can expect to experience sensations, and types of treatment where the reported discomfort is less.
At Weybridge Orthodontics, we want to talk to you as much as you want about your treatment and then stick with you all the way through.