Weybridge Orthodontics Business Development Manager Attia Ellahi, and Anielle Pointu our Treatment Coordinator attended a 3M Training Day with speaker Lina Craven from Dynamic Perceptions on the 19th May at the 3M Head office in Bracknell.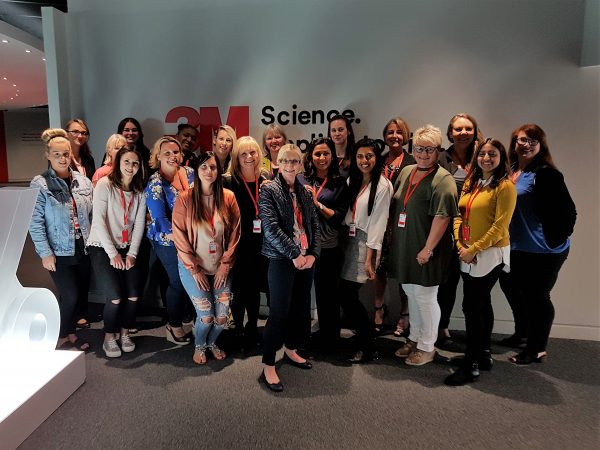 Lina's training was focused on how to improve the patient experience here at Weybridge Orthodontics by offering the best services we can to our patients.
Lina has spent some time with our Weybridge Orthodontics team in house and it is always a pleasure to attend her training sessions. Lina is the Founder of Dynamic Perceptions Limited. She is a keen industry observer combined with over 30 years of experience working with specialist practices. Her aim is to provide the necessary tools and insight to help us and our team create something truly outstanding at Weybridge Orthodontics.
Attia and Anielle had an enjoyable and inspiring day training with Lina. They also mentioned the bonus of delicious catering from 3M throughout the day! The training site was in the amazing 3M museum, what a fabulous place to meet.
3M are a long running partner of Weybridge Orthodontics and we have close working relationship with the company.
Weybridge Orthodontics offer a number of 3M products and treatment systems at the practice, namely, Gemini, Clarity and Incognito.
Thank you to both 3M and Lina for an excellent day