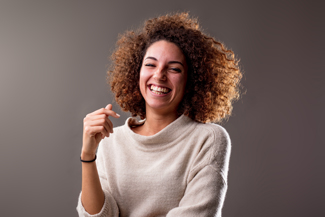 Orthodontics in Weybridge is essentially the field of dentistry which uses varying forms of braces, aiming to realign the position of the jaw, and straighten the teeth within the mouth. The most common straightening device to be thought of would probably be traditional metal braces, however in modern dentistry there are now a wide array of orthodontic options. Traditional metal braces may not be the most popular choice for many individuals, however there are now many discreet forms of braces. Despite there being many varieties of brace, they all aim for the same result. Traditional metal braces work by using a metal wire and brackets that slowly encourage the teeth to move in a certain direction (resulting in a straighter smile) and all braces aim to do this. Individuals may choose a dentist to undergo their treatment with based on convenience, price, and location. At our clinic in Weybridge, we believe we offer a high level of dental care, and ensure our dentists deliver treatments in a highly professional and sympathetic manner.
What orthodontics in Weybridge options do you offer?
At our practice Weybridge Orthodontics, we pride ourselves in offering our patients a wide variety of dental treatments. At our clinic we understand that patients may be reluctant to undergo treatment with traditional metal braces, and therefore may lean more towards subtle braces. Despite all forms of orthodontics aiming for the same result, they do so in different ways. More discreet forms of braces may be preferred by individuals who feel as if obvious dental work may hinder their career prospects. Older individuals may feel as if their self-esteem may be lowered if they choose obvious orthodontic work, which is why we offer more subtle forms of orthodontics.
Do you offer Invisalign as a choice of orthodontics In Weybridge?
Yes! Despite common misconception, Invisalign is just one brand provider of clear aligners, however they could be argued as the largest provider of this form of orthodontics. Invisalign essentially consists of transparent plastic trays that are inserted within the mouth. Clear aligners work by replacing the transparent trays every several weeks, in order to slowly realign the position of the teeth within the mouth. We are happy to offer this method to patients where appropriate.
Alternatives
Despite Invisalign's rising popularity, our patients may look towards other options. Incognito braces are virtually invisible, just like clear aligners. Incognito braces are essentially metal appliances placed behind the teeth, and are therefore not visible to a patient's friends and family. Incognito braces are unique in the way that they produce subtle, yet rapid results as they give our dentist more control over the movement of teeth.
Nervous patients
At our dental clinic we understand that many of our patients may experience varying levels of anxiety when undergoing treatment with us. Many patients may feel nervous when undergoing their regular dental check-up, which can result in them being reluctant to submit to orthodontics. During an initial consultation with a patient, we always ask them if they are nervous, or have any concerns about their dental treatment. At our clinic in Weybridge we ensure we educate our patients, in order to be certain that they can understand, thoroughly, the orthodontic treatment they are receiving.