Although it is now possible to get some straightening treatment with your general dentist, there's no substitute for coming to see someone who has been specifically trained in orthodontics in Weybridge.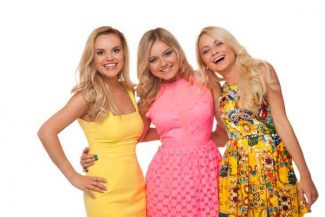 Orthodontics is a branch of dentistry that focusses on creating wellaligned teeth and jaws. To become an orthodontist, dentists have to do another three years of postgraduate training after the five years they have already completed to become a general dentist.
At Weybridge Orthodontics, not only have we helped more than 21,000 people to better, brighter, straighter smiles, we are a practice that other dentists refer their patients to for orthodontics in Weybridge.
This is quite a responsibility of care, and we make sure we stay at the top of our profession. To do this, we founded OrthoProgress, a peer review and continuing education forum. It means we stay up to date with all the latest developments in techniques, materials, equipment and understanding.
Just like nearly every other aspect of work and life, orthodontics has been revolutionised by the digital age. And at Weybridge Orthodontics, we have fully embraced digitalisation. When you come to us for a consultation, we will use scanners to measure the inside of your mouth rather than taking impressions. It takes a couple of minutes to scan the inside of your mouth with a hand-held scanner. It produces hundreds of pictures and reference points, from which we can build up a detailed three-dimensional picture of your teeth and jaws. We can manipulate this on-screen and show you how your teeth look now.
We also have a programme that allows us to show you how your teeth will need to move to come into alignment. Many of our patients find that being able to see the predicted end result inspires them to take on the commitment to straighten their teeth. There's nothing like being able to picture your goal to stick to the process.
If you are longing to get your teeth straightened, but find the outlay rather terrifying, don't worry. We offer a range of 0% finance options to help you spread the cost.