Teeth straightening is not just about achieving a beautiful smile, though many people are predominantly attracted to orthodontics by this promise. Orthodontics involves the correction of structural problems that can lower the quality of your life and make basic functions like eating, chewing and speaking unbearable.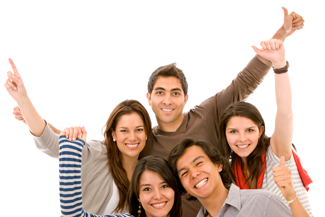 At Weybridge Orthodontics, we value aesthetics and functionality in orthodontics in Weybridge equally and that's why we offer treatments that combine these characteristics. From Invisalign aligners to Incognito lingual braces, you can choose from a wide variety of orthodontic solutions that are customised to fit your individual needs.
Protect your teeth from gum disease and tooth decay
No matter how hard you try, crooked, misaligned, gapped and overcrowded teeth are really hard to brush and floss properly, even if you are using special equipment. Pieces of food can get stuck anywhere in-between your teeth or in the small crevices and crooks created by your teeth. Instead of spending time and money on the dentist every so often, investing in orthodontics in Weybridge can help you simplify your oral care routine and help you keep your teeth and gums clean and healthy without the constant intervention of a dentist.
Protect your teeth from damage
Misaligned teeth carry an increased risk of being damaged. Just a small force or pressure, can cause misaligned teeth to crack or chip, even leading to more serious injuries. Thanks to orthodontics in Weybridge, you can say goodbye to common damages caused by crooked teeth such as chips and cracks and enjoy a healthier smile.
Protect your jawbone
Last but not least, crooked teeth cause unnecessary strain on the jawbone, causing tooth movements that are not normal. Moreover, people with crooked and misaligned teeth experience chewing problems, which can lead to gastrointestinal problems. Orthodontics in Weybridge can solve these problems and improve the quality of your life considerably.
We are here to help you
Not convinced about the benefits of orthodontics in Weybridge? Simply give us a call and we will book a consultation appointment for you. Our helpful team is happy to assist you in answering your questions and help you understand that orthodontics can vastly improve your oral health and quality of your life.