Time and time again, regular metal braces prove effective for the user, but their appearance is often described as 'ugly', and the experience of wearing them can be highly uncomfortable, especially when metal scrapes your inner cheek and lips. On the other hand, straightening devices such as Invisalign can be problematic for people who lose things easily or forget to replace the invisible braces in their mouths after eating and brushing their teeth.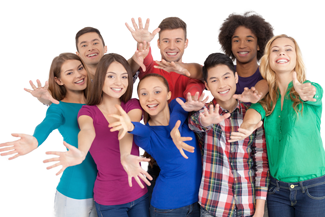 What then, are other possible options available to gain an improved smile? We recommend lingual or Incognito braces in Weybridge. Our dental practitioners at Weybridge Orthodontics have the skill and know-how to oversee your treatment.
Lingual braces combine the best features of both types of braces – the fixed nature of conventional straightening aids with the invisible and metal-free appearance of Invisalign. An Incognito brace goes one step further in that it is the only fixed appliance on the market that is uniquely customised for the wearer.
What makes the brace 'invisible'?
What makes a lingual brace different from a normal one? The brace is affixed behind the teeth and adjacent to the tongue, making it completely hidden from sight. The only people who will know about it are the people you tell and your orthodontist.
Are there similarities between lingual braces and regular braces?
There are more similarities than differences between the two straightening aids.
Lingual braces in Weybridge use metal and archwires – the same materials used with conventional methods.
The duration of treatment, depending on the nature of your issue, is much the same and ranges between 18 months and two years.
To avoid wires snapping and metal breaking, certain hard foods should be avoided while wearing braces, as well as certain drinks that stain – also try to avoid popcorn as you will be picking out kernels for days afterwards.
How are incognito braces applied to your teeth?
We need dental impressions of your teeth, so we can create a device that fits your teeth exactly using custom-designed brackets and wires, which we will then firmly cement into place.
Am I a suitable candidate for Incognito braces in Weybridge?
If you prefer a discreet straightening device, the chances are that you have also considered Invisalign braces. But, it might be the case where the problem you face is too severe or complicated for invisible braces to fix.
Unlike the above, incognito braces can fix a wide range of issues, such as severely misaligned teeth, protruding overbites and other unique conditions.
Are there disadvantages that I should know about before making my decision?
While incognito braces use smaller brackets to try and minimise this issue, tongue irritations that come from constant contact with metal is something you should be aware of. While you might get used to the sensation, it never fully goes away for the treatment's duration.
Other small issues include temporary speech impairment in the first few weeks after the brace is applied to your teeth – this happens because your tongue is slowly getting used to the foreign object in your mouth. Additionally, not being able to see the back of your mouth might prove problematic when trying to floss food particles from between your teeth.
Not having metal glinting from your front teeth makes lingual braces a desirable alternative to regular braces. Let us help you start you on your journey to straighter teeth.