Many adult patients at our Weybridge dental practice have used Incognito braces to straighten their teeth. Unlike some other discreet brace options, which are mainly targeted at patients who have cosmetic orthodontic concerns, Incognito braces can treat a huge spectrum of orthodontic problems. What's more, they are one of the most discreet brace solutions available.
Adult orthodontics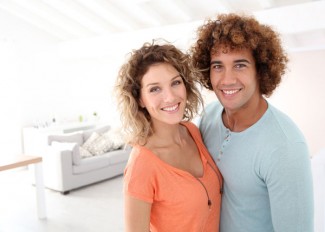 Lots of adults want straighter teeth, but do not want to wear obvious metal braces for reasons that are, well, obvious. Wearing a highly visible metal appliance for up to 24 months is not particularly compatible with busy professional lifestyles, and can be a barrier to patients seeking treatment.
At Surrey Braces dental practice in Weybridge, we understand and empathise with these concerns. That's why we offer a wide selection of discreet orthodontic devices, and why we are confident that whatever your issue with the alignment of your teeth, we will find the perfect solution for you.
What makes Incognito so different?
Incognito braces are lingual braces, which means that they are attached to the rear surfaces of the teeth. This means that they are not visible in everyday life, and you can speak and smile with confidence at all times.
Lingual braces such as Incognito can correct a vast array of orthodontic issues large and small. These braces are made using the latest state-of-the-art technology and materials, and every set is custom-made to fit the shape of your teeth and suit your dental situation. The patented bracket design means that these are also some of the most comfortable orthodontic appliances available.
If you are interested in treatment with Incognito lingual braces, you should book a consultation with one of the orthodontic team here at our Weybridge dental practice. You will be carefully examined and assessed to ascertain whether this is the best treatment option for you, before a treatment plan is drawn up.