The options are now quite varied when it comes to straightening your teeth with orthodontics Weybridge. Whether you need corrective treatment for a child, interceptive treatment or adult restoration, we are able to provide you with a range of treatments to ensure that the best possible outcome is achieved.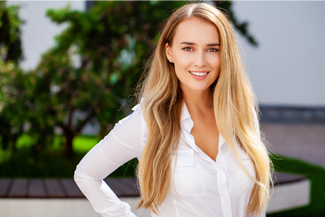 Oral health care goes beyond cleaning your teeth. Our professionals have specialised skills in orthodontics Weybridge, the science of straightening teeth and correcting a patient's bite. This is a very technical skill that has been improved upon and enhanced over the years. We now have many tools and resources at our disposal to quickly and accurately identify your circumstances and provide you with plenty of options that will suit your lifestyle, budget and expectations, so that you can enjoy your teeth straightening journey as well as the results.
From removable devices, such as Invisalign, to fixed braces that are invisible, discreet, able to adjust and perfect even the most complex of cases; we have all the options and we can help you to decide the best choice for your situation.
Some individuals with mild to moderate misalignments have the freedom of choice of many of the different braces that are available on the market today. If you are one of these people, then your lifestyle choices can be factored in so that you are able to feel more in control of your journey.
Should you present with a more complex case, then your options may be limited, however the technology has improved so much that the treatment time is likely to be vastly shortened, so that you can begin enjoying an improved bite and a more beautiful smile faster than ever before.
How old do you have to be for braces?
Our orthodontics Weybridge team begin working with children as young as 7, when it is advised that they come in to see us for an examination to look at their bite and to give us an indication as to whether they need treatment or not. Some children will benefit from treatment immediately, whilst others may find that once their adult teeth have all come through they should begin to wear braces.
Each case is unique and therefore we adopt a very individualised treatment plan so that we can meet our patients' needs directly.
A lot of people believe that you can be too old for braces, but this is in fact not true. We work with many adult patients and this is becoming more common with each passing year. It may take marginally longer to complete the treatment, owing to the fact that bones have set and are a little more resistant to change, but other than this, there is no reason why an adult should not consider correcting their bite or alignment of their teeth at any age.
The improvement to your health and emotional wellbeing is significant and although results vary, we are confident that we are able to improve the smile of every patient, allowing them to feel much happier with how their teeth look and feel.