Invisalign Weybridge is a system of clear aligners which is growing in popularity among many age groups and those of different backgrounds. However, a common question that we find is asked about these aligners is whether someone is too old for them. Of course there are certain situations where, for example, our patients may have had one or two teeth replaced, or indeed several teeth replaced. In such circumstances, the straightening of your teeth may be considered to be slightly more complex, however this does not mean that you shouldn't enquire about how appropriate orthodontic treatment might be for you.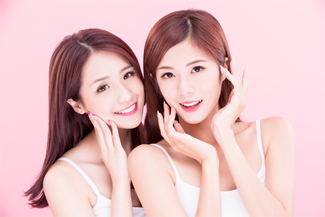 For some, there is perhaps the perception that orthodontic treatment takes place in early life, for example during the teenage years and into young adulthood. This is often the case because over time we have become more aware that early intervention can be particularly beneficial. However, just because we intervene early where possible does not mean that others have 'aged out' of teeth straightening.
Throughout our society there are a growing number of professionals, perhaps those who are heading towards (or out of) middle age who have the desire to straighten their teeth. For some it is a goal as part of the aesthetics they are trying to achieve, for others there may be a functional reason for pursuing straighter teeth. Whatever the case is for you, we would encourage you to visit us here at Weybridge Orthodontics so that we can have a discussion with you about your options for straightening your teeth.
What does Invisalign do?
The clear aligners utilised in the Invisalign Weybridge system form a series of consecutive braces which are each slightly different from the others. The differences in the aligners are what causes your teeth to gradually move from one position to another. Invisalign Weybridge aligners are created using a clear material (known as SmartTrack) which makes them almost invisible to the onlooker. You wear each of your given aligners for a couple of weeks under the direction of our dentist who has created your treatment plan. Throughout your treatment period you will have several scheduled visits with our dentist who can provide you with the next set of your aligners and keep track of the progress you are making. Often imaging technology can be used to provide you with a visual idea of what your teeth can be expected to look like when your treatment has finished.
How do I know whether Invisalign is a good option for me?
If you are considering treatment for straightening your teeth it is important for you to undergo an examination of your mouth and teeth with our dental practitioner, who may then be able to advise you about your options going forwards. In some cases it can be important for you to discuss dental and medical history with our dentist during this appointment to help inform which type of treatment might be the most recommended for your personal dental needs. For more information about what Invisalign looks like here at Weybridge Orthodontics, or to book your next dental consultation, do get in touch with a member of our team.