The British Orthodontics Society estimates that about 75% of all adults would benefit from some form of orthodontic treatment. If you are one of that 75% and would like to improve the appearance of your teeth, but are put off by the thought of wearing a standard train-track brace with a mouth full of metal and wires, you are not alone. For most adults, the idea of having to wear a brace is unthinkable and so many of us resign ourselves to living with gappy, crooked or uneven teeth.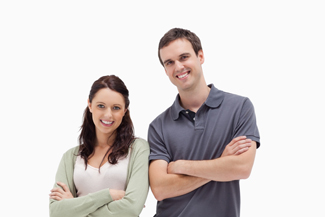 Thankfully innovation and technology are always pushing the boundaries of what is possible, and now braces have evolved into something that even the Duchess of Cambridge feels she can wear. The braces in question are known as lingual braces which are fitted to the backs of the teeth instead of the fronts, which means that they are exceedingly discreet, good enough for a princess in fact. Here at our practice in Weybridge, Incognito braces are being used to help many of our adult patients to achieve a smile that they once believed could only be possible in a fairy tale.
Magically transform your smile
Although you and your orthodontist will know you're wearing braces, no-one else should be able to spot them. Even though it has been revealed that the Duchess of Cambridge has used this system, much of the discussion is based on the gradual change to the appearance of her teeth from the time that she and Prince William became an item. After all when you are one of the most photographed women in the world, someone is bound to notice the changes. Fortunately, very few of us are subject to the same amount of scrutiny as Catherine and so you can feel confident that all anyone will notice is your lovely smile.
One of the most important differences between lingual braces and cosmetic braces is that lingual braces can correct a much wider range of orthodontic issues. If you're ready to discover the smile of your dreams, make an appointment and come and talk to one of our dedicated team of orthodontists and find out more about going Incognito in Weybridge.