There is no doubt that a crooked, gappy smile or protruding teeth affect how you look, how you feel, and sometimes even how people treat you. Perhaps you received some orthodontic treatment as a child. More than 200,000 children and teenagers are fitted with braces each year; however it is estimated that three quarters of all adults would still benefit from some form of orthodontic treatment.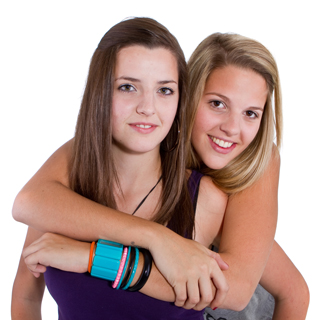 Fixed or removable braces improve the function as well as the aesthetic appearance of crooked teeth. They can also be used to realign teeth that contain gaps or are crowded. A brace straightens teeth by gradually moving teeth into the correct position using a small, sustained force in the direction that they need to move. The main problems with fixed braces, especially those fitted to the front of your teeth is that they are rather obtrusive, and may need to be worn for a year or more.
Invisalign, clearly different
For many adults, the prospect of fixed braces is off-putting; after all there are some aspects of our lives that are better left unshared. What makes the Invisalign system different is that the aligners are both clear, and removable. These are advantages that make them a very popular choice with many of our patients here in Weybridge. Invisalign retainers can be used to treat a variety of orthodontic issues discreetly and effectively. Because they are removable, these aligners make eating and oral health care much easier than it is with a fixed brace.
The Invisalign system uses a series of custom-made aligners, which are manufactured at the start of your treatment. Each aligner must be worn for a minimum of 20 hours each day, and the aligners are changed once every two weeks. Because they are not fixed to your teeth, the aligners are a less invasive treatment than fixed braces.
You will need to see your orthodontist for check-ups during your treatment to ensure that everything is going to plan, but you could find yourself enjoying a straighter, healthier smile in as little as six months, depending on the complexity of your case. To find out more, book a consultation at our practice in Weybridge, Invisalign retainers may be just what you're looking for.