Totally individualised and custom-made to you, Incognito braces in Weybridge are a new generation of braces for teens and adults alike. We realise that making the decision to straighten your teeth can be a daunting one. What if people laugh? What if it affects your career? What if it affects your romantic propositions? At Weybridge Orthodontics in Weybridge, Incognito braces are the answer to all those worrying questions. Being totally incognito, these braces can be the platform to transforming your life. Incognito braces will start you off to a beautiful smile, even while you're wearing them.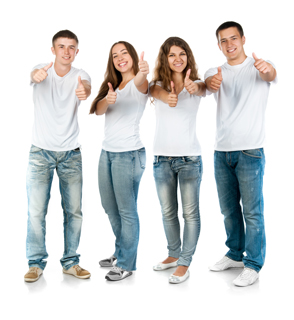 Working behind the scenes
In Weybridge, Incognito braces are working behind the scenes 24/7. These fixed braces are securely fastened to the backs of your teeth, rendering them the only fixed brace system that is completely hidden from view. Every person has a unique set of teeth and so like you, your braces will be unlike no other. Custom-made to fit you, these braces start working to adjust your smile as soon as they are fastened to the backs of your teeth. They are permanently fixed so there is no need to worry about removing them for eating or sleeping, you can simply forget that they are working to create the smile you have always wanted.
After you've made the decision to go with Incognito in Weybridge, we will use 3D imaging technology to get all the necessary information regarding your teeth. Using this information, we will then be able to show you step by step images of how your teeth will change, leading to the final outcome. This technology also allows a more accurate time frame for completion to be estimated.
Invest in your future
Improving your dental health is not only an important investment for your appearance, but it can also be important for your overall health. Correctly aligned teeth can give you a healthier bite, improve speech impairments and jaw problems, and promote a more confident you. This can have a huge impact on how you view the world, and how the world views you. At Weybridge, Incognito braces can be offered to everyone, from teenagers to adults from any walk of life.