Your smile is the first thing people see. Possessing an ideal set of pearly whites can affect an individual's confidence and self-esteem, especially when dealing with others. An attractive set of teeth translates to a great smile while less than perfect teeth reveal otherwise.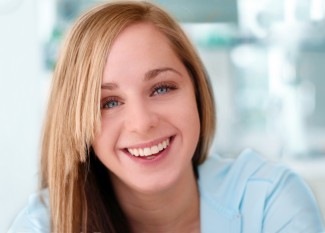 A number of patients with crooked, stained or crowned teeth visit the nearest dental clinic to seek help. Apart from health issues, they simply do not like what they see. While these are cosmetic issues, the underlying effects reach a deeper scale.
Lower self-esteem results in a poor image of oneself. This often results in cases of depression, which leads to a decline in your physical health and mental well-being.
Long-term effects of crooked teeth and poor oral health
Children with poor oral health experience teasing at school. The continuous teasing encourages children to avoid socialising with others due to their imperfect teeth. Some pupils refuse to attend school so as not to experience embarrassment, which affects their educational performance. The negative association with poor oral health follows them into adulthood.
Even adults experience embarrassment, refusing to smile with their crooked teeth. Low self-esteem triggers signs of depression because of isolation and self-hate due to an individual's fear of ridicule.
The role of a good smile for better life quality
A great smile is essential for success through higher self-esteem. People with straighter and whiter teeth do not fear smiling more often due to their confidence. The boost in confidence that comes with a great smile increases your attractiveness to other people. With a great smile, you will not fear meeting other people or seek new business opportunities.
Increased confidence also opens numerous doors for you. Great teeth improve your chance of achieving financial and socialisation success.
Seeking help for your teeth
Fortunately, hope is not lost for those who wish for a straighter set of pearly whites. Seeking orthodontic treatment improves your physical and mental health. Dental clinics offer affordable and quality procedures to help you achieve the smile you have always wanted. In some circumstances, consider cosmetic dental treatments for whiter and brighter smiles.
Weybridge Orthodontics considers it a pleasure to help you achieve the perfect smile. Browse through our services and get in touch with us now.