Invisalign paves the way towards dental modernisation through subtle teeth straightening without the obvious appearance of braces. While there are other options available for straightening needs, only Invisalign offers an unmatched level of convenience and comfort for users.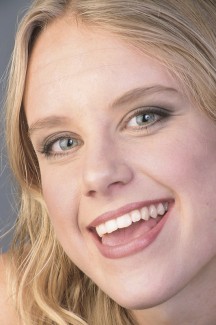 These transparent alignment trays are made from smooth invisible plastic users wear over their teeth. Once worn, these retainers will gradually shift teeth into place according to your Invisalign dental treatment plan. Unlike traditional braces, Invisalign requires no metal brackets and twisted wires—just a clear mouthpiece over your teeth.
Hesitant to undergo the procedure? Here is what you need to know about the Invisalign process:
Specialised treatment for you
The first step towards a successful Invisalign journey begins at an examination in the dental clinic. The exams determine whether a patient is a good candidate for the procedure or not. Once the exam qualifies you, your dentist will take records of your teeth and face, including dental impressions and X-rays, and send the results to Invisalign. The company creates custom aligners designed according to your teeth's structure.
How the treatment progresses
Once your treatment begins, you will wear a set of Invisalign trays for two weeks at a time. Each aligner is straighter than the previous tray, moving 1/10mm per tray. During each stage, only a particular set of teeth will move due to controlled force.
As you progress through a series of trays, your teeth move little by little. Every new tray puts additional pressure on your teeth to match the current mould of each new aligner.
During the process, your dentist will recommend occasional check-ups to monitor your progress and provide additional adjustments.
How long and How often FAQs
The treatment process depends on your case as determined by your Invisalign provider. An average Invisalign treatment takes about 12 months for adults; length of time for teenage patients varies per case.
Most dentists recommend wearing the aligners 20 to 22 hours per day for more effective results. Patients can only remove the aligners during meals, brushing and flossing. Dentists will schedule regular appointments to ensure treatment is progressing.
With Invisalign, you need not struggle with metal brackets and further twisting. Weybridge Orthodontics offers the Invisalign procedure to help you achieve that straight smile you have always wanted. Get in touch with us now.