Ever wondered when humans first started correcting the position of their teeth? Well, wonder no more. After a bit of sniffing around we've uncovered some surprisingly interesting facts about the history of braces.Of course, the technology used by Romans and Egyptians was somewhat different to the appliances we use today. In fact, by modern standards their braces look more like instruments of torture!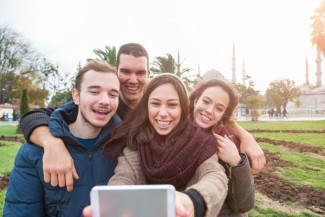 Ancient Egyptians left traces of their orthodontic experiments in their mummies. Some of these were discovered with metal bands wrapped around their teeth because for them it was important that teeth remained in place in the afterlife. The Romans used techniques for straightening teeth in living patients. At Surrey Braces, we too focus on living patients! At our practice in Weybridge, Invisalign, a brand of invisible braces, is increasingly popular. This would not be the case if we were still employing ancient Roman or Egyptian techniques that's for sure.
The beauty of the Invisalign brace is that it addresses so many of the concerns and reservations and problems people used to have about the idea of braces. While most of our patients are children and young adults, who have a medical need for treatment, the biggest growth is in adult patients seeking cosmetic dentistry solutions.
Instead of the traditional metal 'railway track' braces, invisible orthodontics offer the wearer the option to have a clear and sometimes a removable brace. For many teenagers, their image is so important that the thought of having metal braces on their teeth is too traumatising. They fear bullying and isolation.For adults who need to look good for their job, the ability to have treatment that is practically unnoticeable is a crucial feature of Invisalign in Weybridge.
The length of treatment is also an issue that is addressed positively by the new invisible orthodontics. In some cases the braces only need to be worn for six months. Another advantage is something that everyone can relate to – comfort. The modern wire technology used in the design of invisible braces means that the force exerted on the teeth is reduced. Anyone who has been through the traditional braces treatment process will appreciate what a bonus this is.
In Weybridge, Invisalign is making its mark. You just can't see it!