There's not many of us who are born with beautifully straight teeth, so there's a good chance that your child may need help with misalignments. Orthodontics in Weybridge focuses on the positioning of the teeth and jaws so that everything meets together well. Having teeth that meet well means avoiding problems in later life.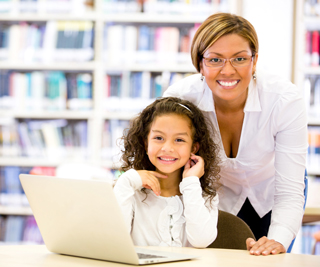 These include:
Teeth crumbling away if they are taking too much of the force of chewing because others are out of alignment;
Teeth decaying because it's impossible to get rid of plaque and tartar that build up in crevices;
Teeth becoming loose and falling out through gum disease brought on by plaque build-up;
Pain in the jaw joint, head, neck and shoulders, headaches and migraines.
Dentists trained in orthodontics in Weybridge can examine your child when their first adult teeth start to come through, usually around seven years of age. They will be able to get a very good idea of whether your child is going to suffer from alignment problems, and then can put a plan in place to deal with it.
The best time to treat misalignment problems with orthodontics in Weybridge is when a child has a mixture of adult and baby teeth. This is also when the jawbones are still at their most malleable so if they need to be widened to accommodate all the adult teeth comfortably. We will be able to get on with it with plenty of time to complete treatment. After about 18, the jawbone sets hard and this treatment is no longer possible.
Children often need to have what we affectionately call train-track braces. These are the brackets and wires you see fixed to the front of the teeth. The angles of the brackets determine in what direction the teeth will be moved and the wires do the pulling as they are progressively tightened. These days, the brackets are much smaller and we can brighten these braces up with coloured elastics round the brackets.
Not every child needs train tracks. If it's a simple malocclusion or the teeth need guiding into place as they erupt, a removable Gemini appliance may be what you need. Treatment with these usually takes only 6-9 months.