If you play a contact sport you'll be familiar with mouth guards. Worn over the teeth and gums, the guards shield the mouth from damage and prevent teeth from getting chipped, cracked and broken, if you take a ball, stick or elbow to the face.
You may have bought your gum shield off the shelf, or have got a custom-made one from your dentist, to fit your own teeth and gums. If so, you'll know the benefit of having one that's been created just for your mouth.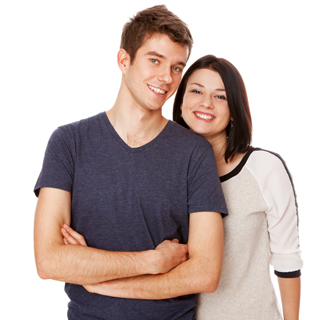 If you grind your teeth at night, you may also have been prescribed a custom-made mouth guard to stop you unwittingly disintegrating your teeth as you sleep. You'll know that they are so comfortable after a while you forget you are wearing one.
What does this have to do with braces in Weybridge? Invisalign is a different kind of brace. It is made up of a series of custom-made aligners – which are like thin, plastic mouth guards that fit snugly over the teeth and gums. So, if you already know what it's like to wear a mouth guard, then you'll know exactly what to expect with Invisalign in Weybridge.
How does it work?
Your dentist takes a scan of your teeth and uses it to create a 3D treatment plan – this is a series of digital images that show how the teeth will move in increments over time, until they reached the desired end point.
This information is sent to the Invisalign technicians in the US, who use it to create aligners that are uniquely made to fit your mouth.
How long does it take?
Each pair of aligners is worn for two weeks, then changed for the next set in the series. Treatment takes 9-18 months, depending on the severity of the misalignment.
Is it for me?
If you are interested in straightening your teeth with discreet, clear, removable braces that won't interfere with your lifestyle, get in touch with us at Weybridge Orthodontics in Weybridge. Talk to our Invisalign dentist to find out if the treatment can help you to get the smile you want.