Having orthodontics in Weybridge is no small decision. Treatment can last for up to two years, plus another year of wearing a retainer to hold the work in place. At Weybridge Orthodontics in Weybridge, we recognise the journey you take when you decide to straighten your teeth. Which is why we want you to know that we are on hand to resolve any difficulties that come up with your braces as quickly and smoothly as possible.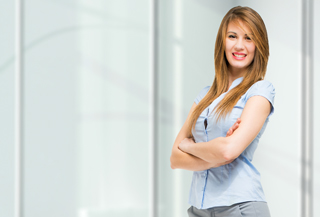 Breakages
There are a number of issues that may come up with whatever orthodontic appliance you are wearing:
Ligatures or elastic bands coming loose. If a rubber ligature (elastic band) comes off your brace, not to worry. This isn't urgent and can be resolved at your next routine appointment.
Protruding wire. If one of the wires in your braces is sticking out, cover it with brace wax (which we can supply). If this doesn't resolve it, make an appointment to have the wire trimmed.
Loose brackets, wires or bands. Contact us immediately and have a chat with our reception staff. They will let you know whether you need to come in to have your braces adjusted or whether it is possible for you to wait until your next routine appointment.
Health issues
Orthodontics in Weybridge may also cause your mouth to become sore. Issues include:
Feelings of discomfort. This is quite normal after braces are fitted or adjusted. Wait for a few days to see if it settles down and call the surgery if you have any concerns.
Mouth ulcers. Not an emergency but can be very painful! Apply some soothing gel, which you can buy over the counter.
Lips and cheeks. If you find that your new braces are irritating you, perhaps especially when you eat, you can use relief wax to ease the pain. Break off a small amount, roll it up into a ball then flatten it to cover the uncomfortable area.
Find out more
Whatever your questions or concerns are, we can answer them. Our team has treated more than 21,000 patients and has a proven track record in all different kinds of orthodontics in Weybridge. Call in today to talk to our welcoming and friendly staff.