At our Weybridge practice, we have many patients who have come to orthodontics later in life. Our skilled team of orthodontic specialists are able to offer a variety of treatment options for patients who wish to improve the appearance of their smile by straightening their teeth, in the form of braces or aligners.
There are some common myths about orthodontics that we would like to dispel.
Myth 1: Orthodontics is for children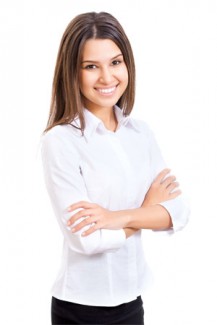 Whilst orthodontic treatment on the NHS is available only to children with a proven clinical need – as judged by the Department of Health's Index of Orthodontic Treatment Needs – more adults than ever before are turning to orthodontics later in life to improve the aesthetic appearance of their smile, and with it boost their self-confidence.
Myth 2: Orthodontics means metal braces
Metal braces are just one of the options on offer at our Weybridge practice. We use Gemini braces with customisable coloured elastic bands, so if you do opt for metal braces you will be able to personalise them. Other treatment options include Invisalign and RXalign clear aligners, Incognito lingual braces (which are fitted to the back of your teeth), and clear or tooth-coloured braces. All of these are very discreet.
Myth 3: Treatment takes ages – and hurts
Everyone's treatment times will be different, because it will depend on such factors as the type and amount of orthodontic correction needed, and on which device we use. However, in many cases treatment is now much quicker than it was in the past – Damon clear braces are specially designed to move your teeth quickly, for example.
Orthodontics used to be associated with discomfort, but many patients at our Weybridge practice are happy to testify how comfortable treatment was, thanks to advances in techniques and materials.
If you are interested in orthodontic treatment, why not book a consultation at our Weybridge practice today?