Many go for Invisalign treatment to look good rather than have better dental health. While looking and feeling good are obvious advantages of the treatment, there is more to Invisalign than meets the eye.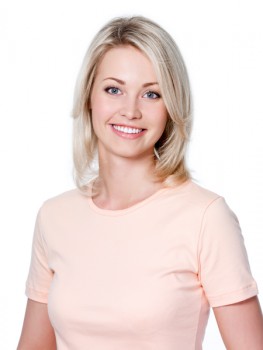 Comfort is another plus factor for Invisalign, as you can be assured that the treatment won't cause you any discomfort. But, did you know that it can also improve your overall oral health? Our Invisalign treatments give you aligners which are made only for your teeth. The aligners follow your teeth's changing positions, making sure they gradually align to the prescribed position. We all know that straight teeth help improve dental health. But, using the right treatment allows you to keep your mouth healthy while straightening your teeth.
Invisalign Aligners are Easy to Clean
Invisalign braces are clipped to the teeth, and they are removable. When eating or drinking, you can do without the mouthpiece and not worry about food staining the trays. Cleaning them is a lot like cleaning your own teeth. You just brush them and put them in lukewarm water to kill bacteria. Some dentists recommend Invisalign cleaning system, which only takes a few minutes to remove plaque and bacteria from aligners.
Invisalign Lets You Clean Your Teeth Thoroughly
Invisalign braces are removable. That means you can brush and floss like you normally do, since they do not keep you from doing so. During orthodontic cleaning, teeth and gums are not hard to reach. Thus, they are cleaned better. Oral problems such as gingivitis and loose teeth are caused by bacteria and plaque build up. Wearing metal braces may cause them to worsen, as it is difficult to brush thoroughly with braces. Clearly, this is not the case with Invisalign.
Invisalign Helps Prevent Periodontal Problems
The root cause of periodontal diseases is improper dental hygiene. Gum problems from plaque build up may cause teeth to rot and fall out, and gums to bleed. Invisalign lets you take proper care of both your aligners and your teeth, preventing you from having oral diseases.
Crooked teeth also cause serious dental problems, all because they are impossible to clean thoroughly. Invisalign gives you straight and easy-to-clean teeth.
Healthy oral condition comes from proper hygiene and tooth position. Invisalign enables you to have both. Considering Invisalign treatment? Here at Surrey Braces Ltd., we offer Invisalign treatment in Weybridge. You may contact us for inquiries and more details.